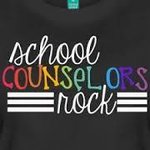 Counselor's Corner
Meet the Counselors
Dear Manse Community,
Welcome to the Counseling Center. We are staffed with one full time school counselor, Laura Gabrylczyk, and a part-time social worker, Sierra McKillips. We are excited to serve all associated with Manse Elementary.
It is the intent of the Manse Elementary School Counseling Center to support our students in the areas of Academic, Career, and Personal/Social Development so that they may become responsible members of a diverse community. We support and focus on the needs, interests, and issues related to the various stages of student growth. We are certified professionals who assist students, teachers, families, and administrators. Manse counselors promote educational success by supporting the development of academic skills, interpersonal skills, and self-understanding. We also educate students in decision making, problem solving, goal setting, self-esteem, and educational opportunities.
We are excited to offer a hair boutique known as "Braids, Bowties & Books." Students who would like their hair braided or gelled can find us in the counseling center during lunch recesses.
Manse counselors provide individual counseling. Individual Counseling is a personal and private interaction between a counselor and a student in which they work together on problems or topics of interest. School Counselors establish trust and build a helping relationship during one or more sessions. These face to face interactions with a counselor provide a student with the privacy in which to freely explore ideas, feelings and behaviors. Counselors respect the privacy of information; however counselors are under obligation by law and ethical standards to report when a person's well being and welfare is in jeopardy.
Manse counselors provide small group counseling. Group counseling involves a counselor working with two or more students. Group discussion can be based on structured learning activities during which participants can share ideas, give and receive feedback, increase their awareness, gain new knowledge, learn positive behaviors, and practice skills. These groups provide an opportunity for students to learn from each other.
Manse counselors also are the point of contact for major testing of our students such as the NWEA and SBAC. These tests are crucial in student achievement and academic needs. As the year progresses, we will provide tips to assist with preparation for these upcoming tests.
We realize that many of our families face issues in which they need support. We at Manse want our families to feel supported. NyE Communities Coalition is a local association that has a service directory for local organizations that may assist families with issues like family counseling, court and legal services, divorce, financial concerns, homelessness, housing, employment and many other services that are too many to name. Families may go to their website http://www.nyecc.org/ and locate "community resources" on the navigation bar. Our Social Worker, Mrs. McKillips helps students and families with the process of accessing assistance.
Best wishes for a wonderful school year!
Most Sincerely,
Manse Counseling Center
Mrs. Laura Gabrylczyk & Mrs. Sierra McKillips